Multigrip Blind Rivets
Views:343 Author:Gerry Publish Time: 2017-11-02 Origin:Site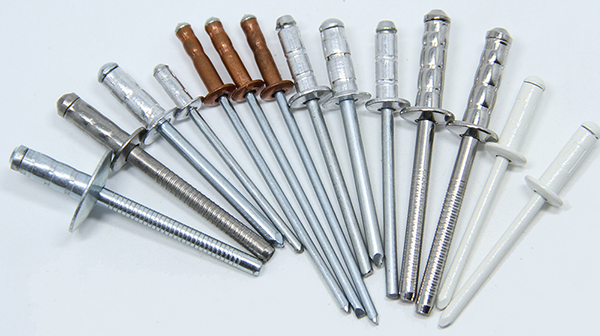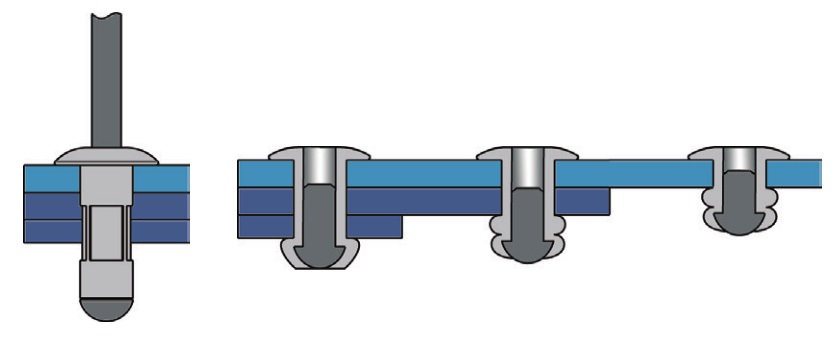 The lamination of sheet metals may require many different rivet lengths.
Multi-grip rivets provide maximum clamping action over a full range of material thicknesses while using the same rivet length.Multi-Grips rivets pull through a greater range of material thicknesses compared to standard rivets, This allows flexibility in design, helps simplify stock, reduce cost and minimise operator errors.The long grip range of Multi-Grip rivets makes them the ideal choice when working with materials of varying thickness. Instead of having to use several sizes of standard rivets, the worker can use one size of multi-grip rivets to cover the same grip range; resulting in considerable cost and time savings. Using Multi-Grip rivets also lowers the chances of the wrong rivet being used for an assembly.
Positive mandrel retention. Neat appearance on rear side.
Multi grip rivets are highly versatile,a good solution to remove the variability from hole preparation. At times, drilled holes may have a slightly larger diameter, in which case Multi-Grips would perform more reliably.The "bulbing" action of a multigrip rivet ensures complete hole fill even in oversized, irregular or misaligned holes, provides high clamp-up and high shear strength and ensures positive stem (mandrel) retention, plugging the end of the rivet body and providing a vibration and weather-proof seal. With a greater resistance to vibration compared to the standard blind rivets.
Multi-grip rivets are a stronger than the standard open end or sealed rivets, if strength is critical to your application
There are three different styles of Multi-Grips each with their own unique advantages. They are available in a variety of materials which provide specific benefits such as joint strength, material compatibility, corrosion resistance and cost. Multigrip rivets are a good solution when traditional rivets don't work as desired.