Peel Back Rivets
Views:43 Author:Site Editor Publish Time: 2018-12-18 Origin:Site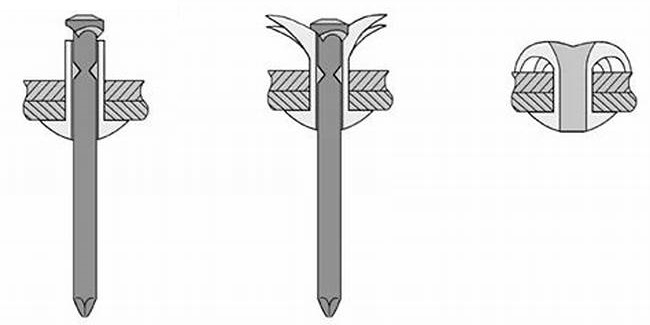 These banana peel back exploding rivets are often used in applications where the holes have either become oval or just too big for standard 3/16″ diameter rivets. When the tool pulls the mandrel or nail, the head of the nail begins spliting, then pedaling back the rivet body just like you would commonly peel a banana. While the four pedals peel, they spread out and pull down the backside materials to form a tight, pulled together application that won't come loose too easily due to the stronger pulling power of this rivet's nail. The Peel Back Rivets have four legs that peel back to provide a far superior hold.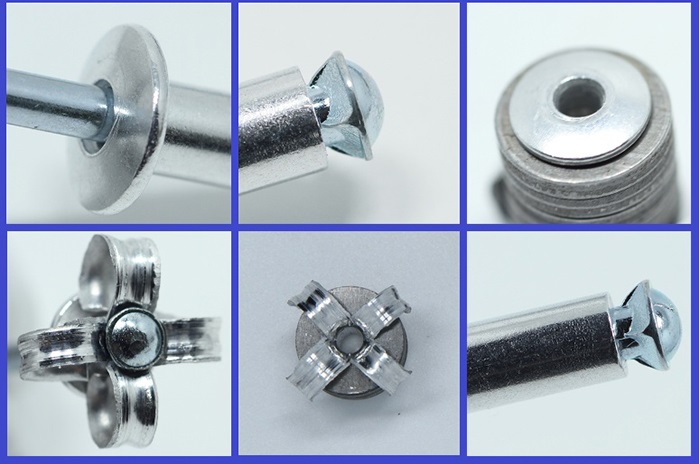 peel rivets split into four legs providing a large blind side head to support brittle, soft, or ductile material applications and applications with irregularly shaped or oversized holes. When riveting into plastics, Dome Peel rivets offer an economical alternative to less efficient methods such as using standard blind rivets with back-up washers. The Dome Peel rivets aluminum body will not rust.
Exploding Peel Rivets, look like a banana peel on the backside when installed. A blind rivet ideal for use in wood, insulation, plasterboard, and plastic materials. Available in a variety of sizes and headstyles.
On setting, the body splits into petals, withstanding high pull-out loads.
General Features: Clamping loads spread over wide area, avoiding damage to vulnerable materials, Tolerance of over-sized holes, Sets with standard blind rivet hand or power riveting tools, Can draw together and clamp components even when poorly aligned.