Trifold Rivets
Views:169 Author:Site Editor Publish Time: 2018-12-10 Origin:Site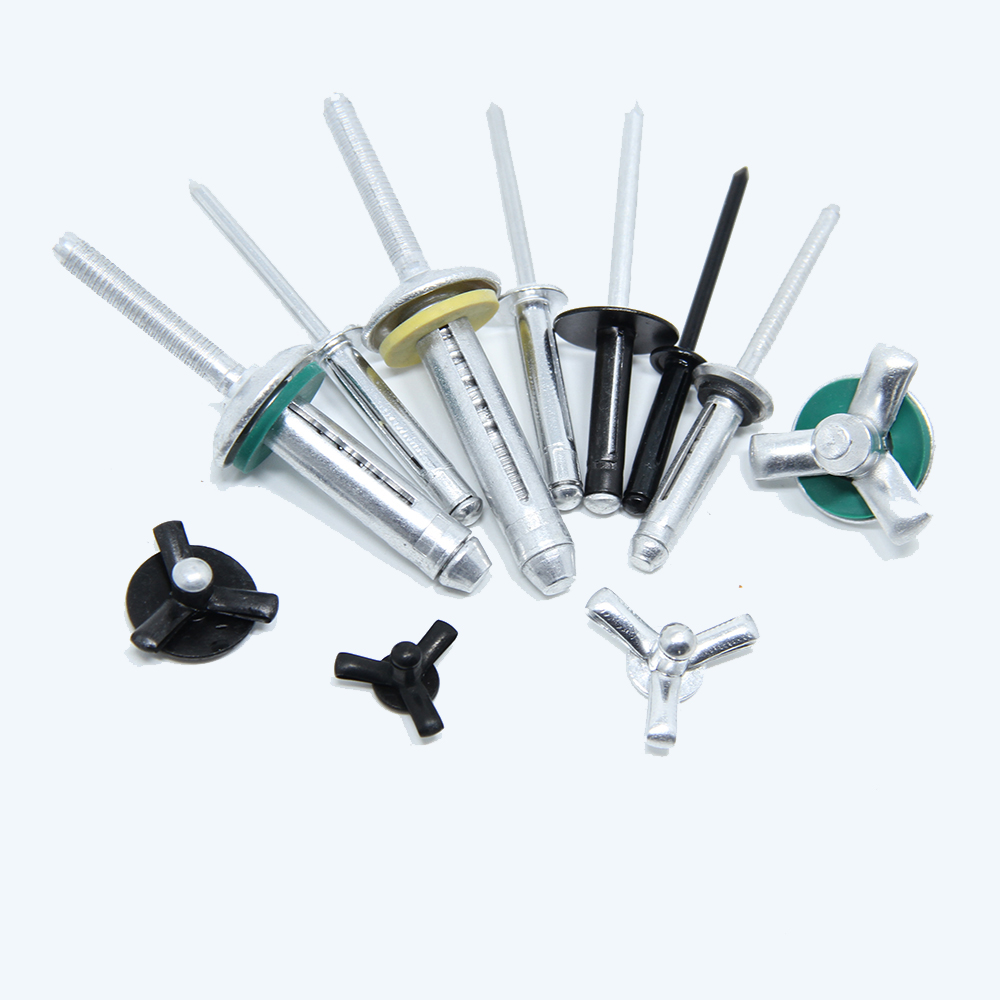 Trifold rivets are a style of blind rivets that are specially designed for structural and other high-strength applications. Also called Tribex/Tribulb/Tri tite/bulb tite/Olympic rivets. These rivets have three notches cut into the body of the rivet.

these trifold rivets feature a slotted sheath; They are installed much like a pop rivet, using a riveter to pull the mandrel towards the hat. As the mandrel is pulled in towards the hat,, the rivet body sheath splits to form wide-spread legs to create three "wings" on the blind side of fastened material.These three legs hold tightly onto the installation surface.This provides a more substantial load spread on the bearing surface.This unique design helps Bulbex blind rivets resist pullout or cracking when installed in brittle and/or soft materials such as plastic.
Bulb rivets come in many varieties. Weather tight bulb rivets come with an attached EDPM (rubber) washer set at the base of the hat. When installed these hats push the washer into the pre-drilled hole forming a watertight seal.
Tri-grip rivets have added benefits in terms of strength and clamping as well. The three legs that protrude from these rivets are used to better distribute pressure over a surface area. This means, more pressure can be applied to the material without causing damage to it. They also keep a larger portion of the mandrel inside of the body. This added material can help to cure the weaker shear strength of typical blind rivets.
Tri-fold fasteners are also prized for their larger multi-grip capabilities. Due to the way the legs are formed during the installation process, the rivet can grab earlier thus making its range much greater than that of a blind rivet. They also work very well where the back of the installation material is not flat. The legs on these rivets will conform to the edges of the material when pulled against it.
These rivets are used in many heavy-duty applications but are most commonly found in trailer or RV repair.